Mutualfundindia.com is a complete guide to mutual funds
which provides detailed information on performance of various schemes including latest NAVs and fund comparisons. You will find updates on Factsheet, Portfolio, Dividend, Exit Load, NFO and AUM of all the Indian mutual fund schemes on a regular basis. Our SIP, STP and SWP calculators will help you plan financial goals. Mutual fund news and thoughts keep you updated about the mutual fund industry besides offering useful knowledge and insights on various aspects of domestic and global economies.
AMCs, Insurers, Advisors & Financial Planners, Distributors & Brokers, Treasuries & Trusts and Banks find it particularly useful to subscribe to our various products like MFI Explorer, Newsletters, Event Updates, and Articles on Personal Finance etc to meet their business needs. Reach us at
enquiry[at]icraanalytics[dot]com
or
call +91-33-40170400
.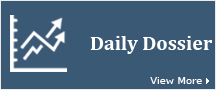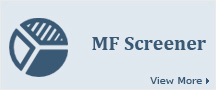 Category wise Mutual Fund returns
The report contains the list of mutual funds, presented in descending order of performance based on last 1 year data.


Company Name
Change In Market Value (Rs. Cr)
Indus Towers Ltd.
0.7167
Rico Auto Industries Ltd.
0.0271
IDBI Bank Ltd.
-10.6827
Lumax Industries Ltd.
-16.4753
Mazagon Dock Shipbuilders Ltd.
-18.937
Wim Plast Ltd.
-33.1064
Privi Speciality Chemicals Ltd.
-58.053
Barbeque Nation Hospitality Ltd.
-65.4375
DCM Shriram Ltd.
-90.8588
ABB Power Products and Systems India Ltd.
-92.9754
Fastest Stocks are the companies where the change in holdings (captured by market value) by Asset Management Companies (AMC) has been the highest compared to the previous month. Slowest stocks are those companies where the change in market value held by an AMC has declined the most, compared to the previous month.
As on date 30 Apr 2021
Company Name
Change In Market Value (Rs. Cr)
HDFC Bank Ltd.
-88879.0749
ICICI Bank Ltd.
-83176.3198
Infosys Ltd.
-77214.872
Reliance Industries Ltd.
-50654.124
State Bank of India
-40419.264
Housing Development Finance Corporation Ltd.
-38261.2445
Axis Bank Ltd.
-37574.6335
Bharti Airtel Ltd.
-36431.9744
Tata Consultancy Services Ltd.
-33713.5833
Larsen & Toubro Ltd.
-30422.2216
Fastest Stocks are the companies where the change in holdings (captured by market value) by Asset Management Companies (AMC) has been the highest compared to the previous month. Slowest stocks are those companies where the change in market value held by an AMC has declined the most, compared to the previous month.
As on date 30 Apr 2021